Apple Watch Pro: Rumors, News, and Estimated Price, Release Date, and Specifications
This week's forecast: A titanium watch with a larger screen, a larger battery, and a lower price.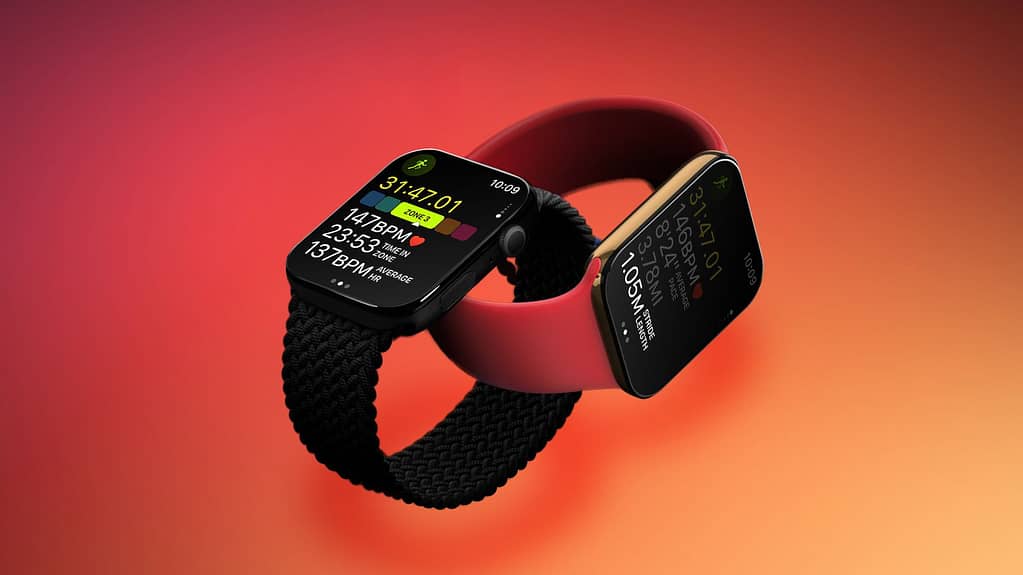 The Apple Watch Series 8 isn't the only smartwatch Apple has in the works for this year. Apple Watch Pro edition is also expected, with a stronger emphasis on sports and exercises, as well as a sturdier construction and longer-lasting battery life, as well as the largest display ever in an Apple Watch.
Apple Watch Pro Release Date?
Although we don't know what it will be called—Apple Watch Extreme, Apple Watch Max, Apple Watch Pro, and so on—
Apple is said to be developing a professional-level smartwatch. This story comes from Bloomberg's Mark Gurman, who often leaks early information on impending Apple products.
The prevailing opinion is that we'll see this new watch during the September 7 presentation, which will also include the Apple Watch Series 8 and iPhone 14.
Estimated Release Date
The next Apple event is scheduled on September 7, and because Apple is likely to unveil the Apple Watch Series 8 at that time, it stands to reason that we'll learn about the pro Apple Watch at the same time. The watches are expected to be available on September 16.
Rumors about the price of  Apple Watch Pro
This Apple Watch, like previous Apple devices with the Pro brand, will provide pro-level capabilities at a premium price.
The Samsung Galaxy Watch 5 Pro was unveiled in August and has a starting price of $370. But Apple is unlikely to match that, given that the Apple Watch Series 8 is projected to start at $399, and this is a larger watch with higher-end materials.
Our best guess? This watch will set you back more than $900. Gurman backs up this assessment, which is realistic given the $800+ 45mm Apple Watch Edition.

Pre-Order Details
The Apple Watch Pro should be available for pre-order on Wednesday, September 7. We'll know more on the day of the event and will post a link to Apple's website to buy it.
Features of  Apple Watch Pro
We should anticipate a number of sports-related elements, according to Mark Gurman.
A bigger, shatter-resistant display
Metrics for trekking and swimming have been improved.
A bigger battery for monitoring exercises for a longer period of time
A more substantial and tough case
Given that this watch is intended for extreme sports enthusiasts, more water resistance would be expected.
Other functions, such as blood pressure monitoring and glucose measures, are anticipated to be included in the Apple Watch. While there are patents indicating Apple's interest in this technology, there is no sign it will materialize this year.
Read Also: Chase Freedom Unlimited Credit Card Review – 1.5% Cash Back
Apple Watch Pro Specifications and Hardware
So, how large is Apple's Pro smartwatch going to be? Gurman anticipates a case size of 46-47mm, offering slightly more screen surface than the Series 7's 45mm, most likely for fitness data. The display resolution will be about 410 by 502 pixels (compared to 396 by 484 pixels on the 45mm Series 7) and will have the same overall sharpness as prior Apple Watch models.
Here's how this 2-inch Apple Watch Pro would compare to earlier Apple Watch versions with a near-50mm screen size:
Original: 38mm, 42mm
Series 4: 40mm, 44mm
Series 7: 41mm, 45mm
Another feature that distinguishes the pro Apple Watch from the normal series is the materials used to make it. The Apple Watch is now available in aluminum, stainless steel, and titanium; the Apple Watch Pro is claimed to be made of a "premium, non-aluminum metal composition," which Gurman believes will be titanium.
Gurman speculates that the larger battery may last "several days on a single charge with the new low-power mode," according to 9to5Mac. This new low-power mode, which likely works by halting background operations and decreasing brightness, may be limited to Apple Watch models released in September.
The Series 8 is supposed to have the same body temperature sensor and S8 chip as this watch. The temperature reader will not offer a number like a standard thermometer, but will instead inform you if your body temperature is raised and whether you should check it. And the S8 CPU is expected to operate similarly to the S7 and S6 processors found in the Apple Watch Series 7 and Series 6 (i.e., don't anticipate significant performance gains).
Another scoop from Gurman is that this improved watch will include LTE, as contrast to Samsung's 2022 smartwatch, which will only have Bluetooth.
According to the same source, this watch will support previous bands, although they will not fit as well due to the watch's size. He has also said that there would be no flat sides, but rather rounded sides, similar to the Series 7.
We're hearing about an additional button from 91mobiles only a few days before the scheduled launch. Although its function is presently unknown, it might be a programmable button that can do whatever you desire, such as launch a certain app or begin a workout.
Read Also: How to unblock iPhone telegram channels?