Chase Freedom Unlimited Credit Card Review – 1.5% Cash Back
Chase Freedom Unlimited® is a credit card with cash back with no annual fee, a nice sign-up bonus, a long intro 0% APR promotion, and an unlimited fixed 1.5% cash back rate on all purchases. It shares many similarities with the original Chase Freedom card, which also lacks an annual fee and comes with generous enrollment and enrollment APR promotions.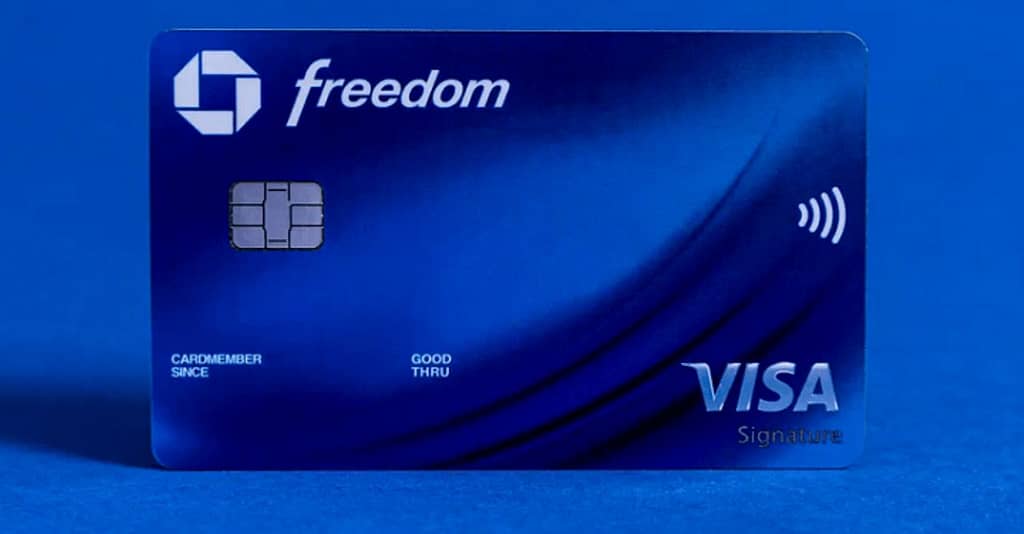 The biggest distinction between the two is that Freedom Unlimited does away with Freedom's rotating cash back categories. Those categories allow cardholders to earn up to 5% cash back on select purchases, up to a quarterly spending limit, plus a 1% base earn rate on all other purchases. However, they are frequently criticized for being cumbersome to activate and track. If you prefer the original Freedom 5% categories, don't worry: Chase has no plans to kill that card and continues to accept new applications for it.
Chase Freedom Unlimited is comparable to other unlimited flat cash back cards: Capital One Quicksilver Cash Rewards Credit Card (1.5%), Barclaycard CashForward™ World Mastercard® ( note: this offer is no longer available ), and Citi Double Cash Card (1% on purchases and 1% on bill payments above the minimum). It is also comparable to cash back cards with cascading or rotating cash back categories, such as BankAmericard Cash Rewards MasterCard, Discover it and Discover it Chrome, American Express Blue Cash Everyday, and American Express Blue Cash Preferred.
Main features
Sign up bonus
When you spend at least $500 within three months of opening your account, you earn an additional 15,000 Chase Ultimate Rewards® points (equal to $150 cash). You also get an additional 2,500 point bonus ($25) when you make your first purchase, add your first authorized user, and the authorized user makes their first purchase within three months of their account opening date.
Earn and redeem cash back rewards
Chase Freedom Unlimited earn unlimited 1.5% cash back on all purchases, with no caps, restrictions, or spending categories. Reimbursement is tracked through Ultimate Rewards points, which are worth $0.01 each, so 10,000 Ultimate Rewards points equals $100 cash. As long as your account remains open and in good standing, your points will not expire. You can redeem your accumulated cash for cash equivalents (such as statement credits and bank account deposits), gift cards, travel and general merchandise purchases made through Chase's Ultimate Rewards portal, and merchandise purchases made directly with retailers at online (such as Amazon). Unlike the regular Chase Freedom card, Chase Freedom Unlimited allows cash redemptions in any amount. Merchandise redemption minimums vary based on item cost.
Transfer points to other Chase credit cards
If you also have the Chase Sapphire Preferred Card ($95 annual fee) or Chase Ink Preferred Business Card ($95 annual fee), you can transfer points earned through Chase Freedom Unlimited to those accounts.
Once transferred, you can redeem your points for travel purchases through the Ultimate Rewards portal and receive a 20% bonus (for example, increase the value of a 50,000 point redemption to $625), or transfer your points to a 1 to 1 relationship with approximately 10 frequent flyer programs.However, having a Chase Freedom Unlimited card does not automatically qualify you for Sapphire Preferred or Ink Business Preferred, and you are not eligible for the redemption bonus or 1-to-1 point transfer if you only have Freedom Unlimited.
important fees
There is no annual fee. Foreign transactions cost 3%. Balance transfers cost more than $5 or 5%, while cash advances cost more than $10 or 5%.
Introductory APR
This card has a 15-month 0% APR purchase and balance transfer promotion.
Regular APR
After the introductory period ends, Chase Freedom Unlimited's regular transfer and balance transfer APR ranges from 16.49% to 25.24% variable, depending on prevailing interest rates and your personal creditworthiness.
Additional benefits
This card comes with a number of additional benefits for cardholders, including:
Purchase protection against loss or damage for 120 days from purchase, up to $500 per item
Price protection for 90 days, during which Chase will refund the difference (up to $500 per item) if a lower advertised price appears online or in print
Complimentary collision and damage insurance for rental cars paid in full with the card
A free credit score, updated weekly, with Chase Credit Journey
Required Credit
This card requires good to excellent credit. Any notable defect in your credit record is likely to disqualify your application.
Check out: Guide to Apply for a Chase Freedom Unlimited Credit Card
Advantage
No annual fee . Chase Freedom Unlimited doesn't have an annual fee, which is great news for cardholders who don't earn points quickly enough to offset the potential cost of a recurring charge.
Great introductory APR promotion . This card's 15-month 0% APR purchase and balance transfer promotion is among the best in the no-annual-fee cash-back category. Competitors like Capital One Quicksilver Cash Rewards credit card and Discover it offer 0% APR for 12 months or less.
Very good registration bonus . Freedom Unlimited sign-up bonus of 15,000 points plus an additional 2,500 combines for 17,500 points when fully used (worth at least $175). That's much better than Citi Double Cash, which has no sign-up bonus at all.
Cash redemptions in any amount . You can redeem your Freedom Unlimited cash back at any time and in any amount.
Wide range of redemption options . Thanks to Chase's Ultimate Rewards portal, you can redeem your accumulated rewards for just about anything (including travel, merchandise, and purchases made directly from third-party retailers), and typically at a flat rate of $0.01 per point. This is a huge advantage compared to competitors such as Barclaycard CashForward, which limit reimbursement methods to cash equivalents.
There are no rotating categories . Chase Freedom Unlimited does not have tiered or rotating spending categories. This removes one of the biggest knocks against the standard Chase Freedom card, which requires users to manually activate 5% cash back categories each quarter. With Freedom Unlimited, you don't even have to think about cash back – the card automatically maximizes your earnings for you.
No APR penalty . This card does not charge penalty interest. That's good news for cardholders who sometimes miss payments.
Does not require perfect credit . Chase Freedom Unlimited does not require perfect credit. Still, this card is not designed for people with poor or fair credit, but a good to very good score does not ensure disqualification of your application. Some cash back cards require legitimately excellent credit.
Disadvantages
Cash back earnings capped at 1.5% . Chase Freedom Unlimited cash back rate is capped at 1.5%; you can never earn more than that, no matter how much you spend. By contrast, the original Chase Freedom (along with Discover it) offers the chance to earn up to 5% on select categories, and the Citi Double Cash Card earns a flat, unlimited 2% (as long as you pay at least the minimum) on all categories. shopping.
It has a foreign transaction fee . This card charges a 3% foreign transaction fee, which is a huge hassle for people who frequently travel outside of the United States. Find out and find out Chrome doesn't charge foreign transaction fees.
High Balance Transfer Fee . Chase Freedom Unlimited charges the greater of $5 or 5% for balance transfers. That's high relative to competing cards: $5 or 3% is more typical. This high rate is at odds with Freedom Unlimited's long and generous 0% APR balance transfer promotion.
No Redemption Bonus . Chase Freedom Unlimited does not offer a redemption bonus under any circumstances. In contrast, Barclaycard CashForward ( note: this offer is no longer available ) returns 5% on each redemption, for example, effectively turning a $100 redemption into a $105 redemption.
final word
Chase Freedom Unlimited® offers some hope that credit card issuers really do listen to cardholders' concerns. Why? Because this card, first issued years after Freedom's original debut, addresses the public's biggest complaint about its predecessor: those pesky 5% rotating categories, requiring manual activation every quarter, and a mental effort to remember.
Freedom Unlimited flat 1.5% earn rate on all purchases isn't the most generous cash back offer on the planet, but it's a lot easier to manage. And that's good news for busy cardholders who don't want to think twice about which card to use in any circumstance.
Read also: The Best Steam Deck Games Of 2022 You Should Play Now