Deshaun Watson and NFL agree 11 game suspensions and $5 million fine
Deshaun Watson and the NFL have agreed a deal that will see the quarterback suspended for 11 games and fined $5 million over allegations of sexual misconduct against him.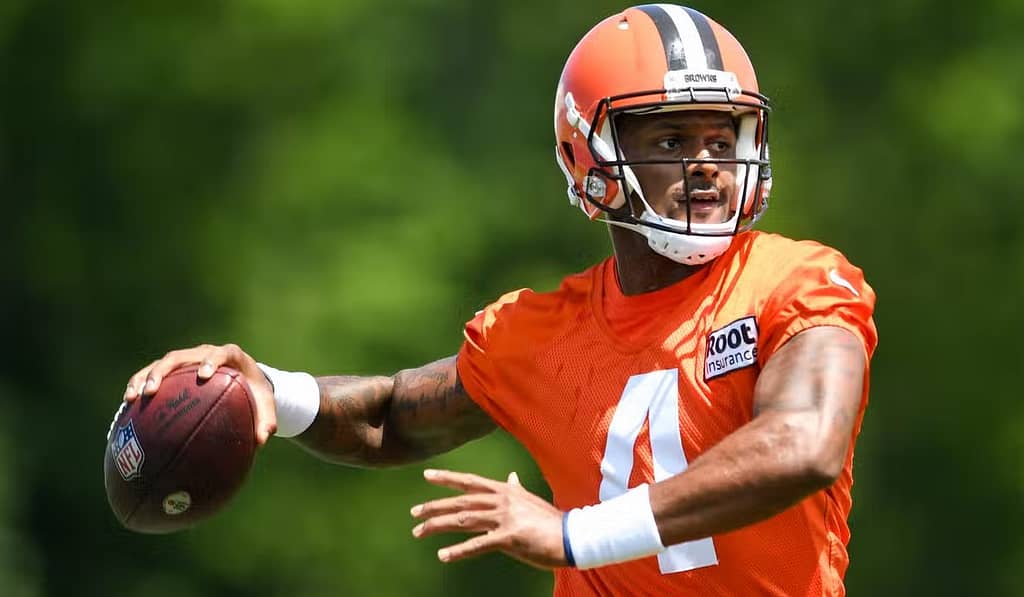 It is said to be the largest fine ever awarded to an NFL player.
The Cleveland Browns star had earlier received a six-game suspension from a referee for violating the league's personal conduct policy.
But the league said it wanted Watson to be suspended for the entire season and had already appealed the ruling.
Watson, who has a fully guaranteed five-year contract worth $230 million, has been accused of sexual misconduct by more than two dozen massage therapists in Houston, but no criminal charges have been brought against him.
Instead, he settled 24 of the 25 civil suits brought against him by the plaintiffs' attorney, Tony Busby.
NFL Commissioner Roger Goodell said the settlement also requires Watson to comply with a professional treatment plan.
"Deshaun has committed to doing the hard work himself which is essential to his return to the NFL," said Mr. Goodell.
Related: The Best Steam Deck Games Of 2022 You Should Play Now
"This settlement requires compliance with professional evaluation and treatment plan, a significant fine, and an even greater suspension."
The 26-year-old quarterback was traded from the Houston Texans to the Browns over the course of the season for a package that included three first-round picks.
In a statement Thursday, Watson said he was "grateful" that "the disciplinary process has ended."
"I apologize once again for the pain this situation has caused. "I take responsibility for my decision," Watson said.
The player had previously made a direct apology to the participating women before Brown's first pre-season game earlier this month.
"I want to say I am really sorry for all the women who have affected this situation," he said.
"The decisions I've made in my life that have put me in this position I'd definitely like to go back to, but I want to keep moving forward, growing, learning and showing that I'm a real person with character and I'm going to keep pushing forward."
Read also: Top 10 Best MLB66 Alternatives To Watch Free MLB Streams