How To Actually Play Netflix's Games
Netflix does have some fantastic games, but no one is playing them. According to a recent research, fewer than 1% of those who subscribe to the streaming service actually use its free games. That stat isn't helped by the act of playing, which, while not completely byzantine, is more difficult than it has to be.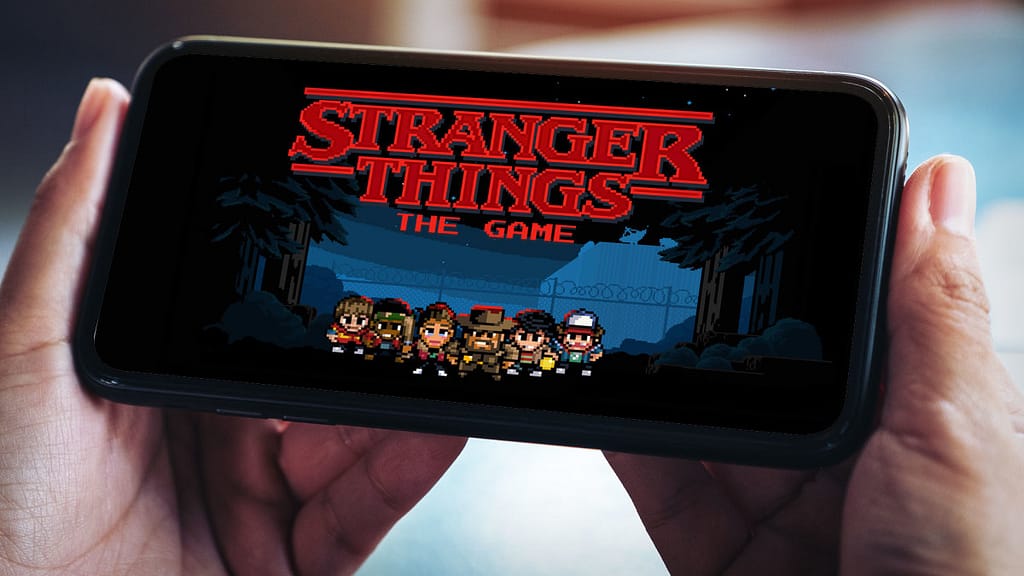 Netflix foreshadowed its entry into games early last year when it launched a search for gaming executives. By November, the streamer had introduced five games to its mobile app, albeit the early offerings were, to say the least, underwhelming. (Does the world really need more Stranger Things-themed phone games?)
Now, the library—which users may access for free—includes some real gems in the rough, such as the tactical game Into the Breach, the physics platformer Poinpy, the roguelike-lite Moonlighter, and the narrative gut-punch Before Your Eyes.
Read More: How to redeem Fall Guys code 2022
How do you play Netflix games?
For the time being, you can't play Netflix games on a smart TV or, oddly, the Netflix app on a gaming console. You'll need an Android handset (at least Android 8.0 software) or an Apple mobile device (running iOS 15 or later). Then, proceed as follows:
Launch the Netflix app and scroll down to the Games section. There is no distinct tab that contains all of the games.
Select the game you want to play. That will lead you to your device's storefront—App Store for Apple phones and tablets, Google Play for Android phones and tablets—where you will be requested to download the game onto your phone. It will seem as an unrelated app, but the Netflix logo will be visible in the top left hand corner of its icon.
When you start the game, it will ask you which Netflix account you are logged into. (Once you sign in to one game, you seem to be signed in to the other games as well.)
Sure, it'd be lovely if you could just…play these games inside the Netflix app, as you do when you view any of the service's movies or TV series. Still, the procedure isn't too bad. This morning, I played Into the Breach, which just got a massive update that might be considered a sequel, and found it to be just as enjoyable on mobile as it is anyplace else. I also played with Poinpy and had to pull myself away after the instruction or else my day would have been completely ruined. What an immediately appealing little game…
However, there are some quirks: neither game's audio worked until I put in headphones. (Subway travelers across the globe should be relieved that Netflix's flood of free games will not add to the cacophony of noise pollution that already plagues America's transportation networks.) And the service isn't nearly on par with some of the most popular mobile-gaming subscription services, such as Xbox Game Pass or Apple Arcade. But as a channel for a couple of simple games, I'm pleased.
What games are available on Netflix?
Netflix currently supports the following games, albeit not all games are accessible on all devices:
Arcanium: Rise of Akhan
Asphalt Xtreme
Before Your Eyes
Bowling Ballers
Card Blast
Dominoes Café
Dungeon Dwarves
Dragon Up
Exploding Kittens
Hextech Mayhem: A League of Legends Story
Into the Breach
Into the Dead 2: Unleashed
Knittens
Krispee Street
Mahjong Solitaire
Moonlighter
Poinpy
Relic Hunters: Rebels
Shatter Remastered
Shooting Hoops
Stranger Things: 1984
Stranger Things 3: The Game
Teeter (Up)
This is a True Story
Townsmen – A Kingdom Rebuilt
Wonderputt Forever
According to The Washington Post, Netflix wants to increase that number to 50 by April of next year. This number will ultimately cover in-house games as well. It bought Night School, the company behind the popular adventure game Oxenfree, last year. (The sequel, Oxenfree II: Lost Signals, was shown at this year's Tribeca Film Festival by Night School.)
It's unclear if there are intentions to make games accessible directly inside the main Netflix app or to separate the game collection into a separate app. When contacted for comment, a Netflix spokeswoman linked Kotaku to a corporate blog post from November of last year.
"We began games on our service less than a year ago," according to the spokeswoman. "It's still early days, and we know that there's a lot more work to be done to provide a terrific Netflix mobile gaming experience."
Read More: Warhammer Combat Cards Deck Building and Card Synergy Guide