How to Start a Podcast for No More Than the Cost of a Microphone
Nowadays, it seems like everyone has a podcast. Some folks even have several podcasts! Some people, though, have never listened to a podcast. These individuals are a minority, nevertheless. Over a third of Americans listen to podcasts daily, and 62% of those over the age of 12 have listened to one, according to Buzzsprout. This is around 104 million people. Therefore, is it any surprise that many think of podcasts as very successful marketing tools?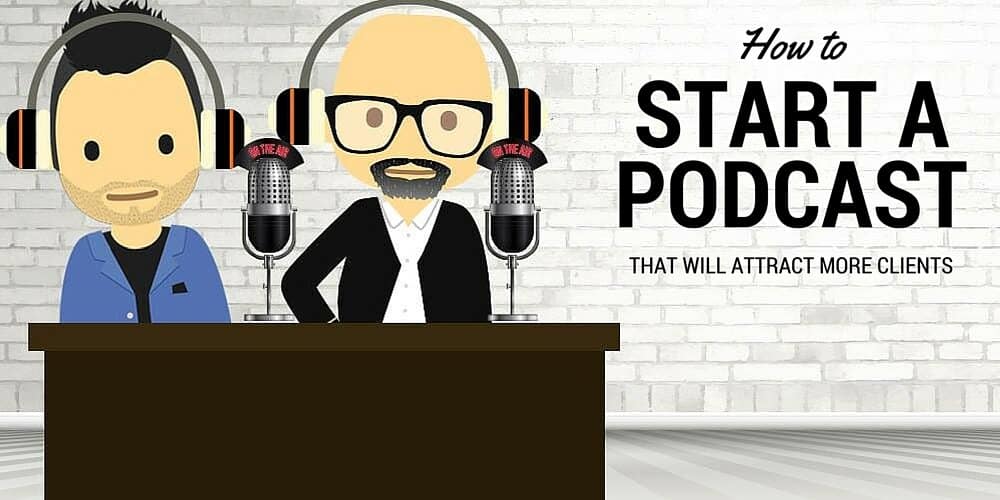 This post is for you if you've been thinking about it but are put off by how difficult it seems and how much it could cost. I've wanted to start my own podcast for a while, but I've put it off because I thought it would be too complicated and expensive to execute. However, I bit the bullet and made the decision to simply go for it in the beginning of this year.
Despite my hesitant beginnings and lack of commitment, I was nevertheless able to launch the program, attract over 40,000 listeners, and establish my reputation. Although I want to improve things in the next season, the focus of this post is on how you can launch your podcast on a tight budget:
Podcasts with video or simply audio?
I'm aware that everyone is raving about the power of video and how you can use it to expand your social media following, but if you want to go about it as simply as you can, give up on utilizing video straight away. It greatly complicates everything.
Keep your podcast audio-only at initially, and you can still use the audio to make videos for social media. You can increase your reach by making podcast audiograms that fool social media algorithms into believing you're utilizing video.
Read More: Top 8 best graphic design software for professionals
Affordable podcasting tools
There is just no getting around the requirement for a decent microphone. You need not spend a fortune to have this mic, however. Of course, you may purchase nice mics, but like many other podcasters, I personally prefer the Blue Yeti. The sound quality is excellent, and the price is really reasonable. The further accessories are optional.
So that's truly it, then! There is hardly any editing to be done after you find a calm space to reduce background noise. The remainder is entirely up to you, and that is what we will address in the next section.
How to make a podcast recording
This will mostly rely on the format you decide to use for your podcast. Depending on your area of expertise and target audience, you will need to decide what format is appropriate for your podcast. Will you have guests on the show, or will you record it alone?
In any case, there is excellent podcast recording software available, most of it for no cost! Additionally, they provide free audio editing tools, allowing you to record and edit your podcast for nothing. It doesn't get much more cost-effective than that.
Some of them come with built-in features that let you record a call with your visitor, although upgrading to use these features is often necessary. The quality is worse on Zoom, where you may do it for free instead.
You may record your podcast for free at a number of locations, including Riverside FM, Alitu, Audacity, Podbean, and Anchor FM, which I personally use.
Despite the fact that I am aware of the lower quality, I have been using Zoom to record my podcasts and submitting them directly to Anchor rather than utilizing their really straightforward embedded platform. This was a little trickier for me since I wanted to include video. You may also use transitions, free music, and tracks from Spotify (they own Anchor!).
Find a niche
Going really specialized with a podcast is the quickest method to get attention. My podcast, which is for and features entrepreneurs, is clearly not specialized enough. You are more likely to stand out the more specialized you are. This may not be for everyone, but it will certainly make your marketing much simpler.
Budget-friendly podcast promotion
Without the support of advertising, you won't be at the top of all the podcast rankings right first, but you may still make some noise and gain a following. Utilize your present network and request that they watch and give you a review. If the podcast apps believe that the podcast is being well-received, this helps your program reach more listeners.
To get the most out of each episode, repurpose the information you use for your podcast. Create audiograms (we discussed them earlier) and post them on your social media channels. You can also convert your podcast into a blog post (some platforms do this automatically! ), send out newsletters that include the episodes, and compile themed clips from various episodes to offer guides on specific topics.
I've just given you a tutorial on how to start a profitable podcast for little more than the cost of a microphone. The rest is all free. In addition, if you heed the advice in the previous sentence, you will be able to produce enough digital material to last you for a whole month! There are no longer any justifications for not starting your podcast.
Read More: Download Instagram Videos on iPhone Without an Application