Mississippi flooding: The mayor of Mississippi issues a warning to citizens to leave
On Saturday, the mayor of the largest city in Mississippi encouraged citizens to "get out immediately" as two days of record-breaking rain threaten to flood streets and seep into houses.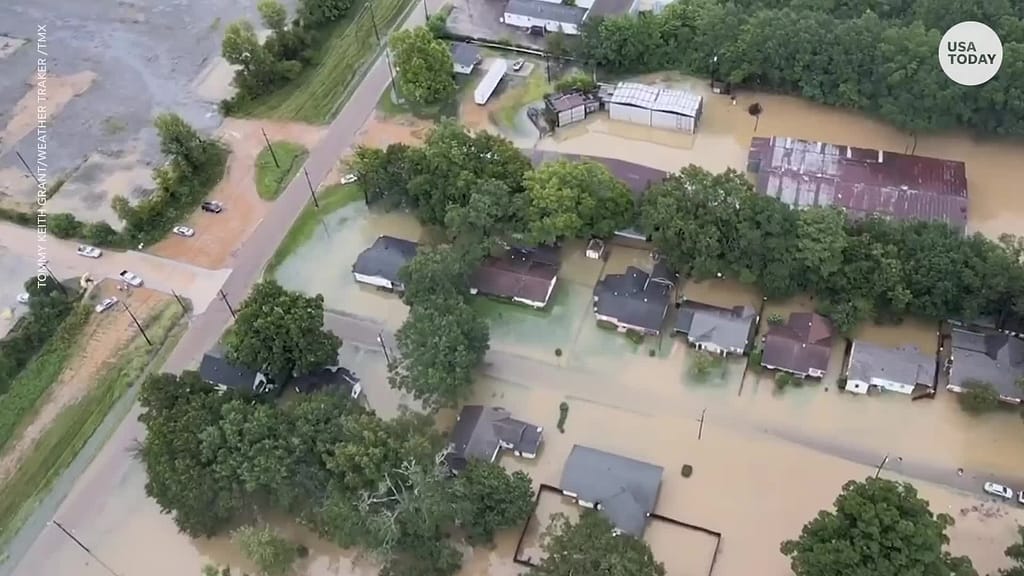 Due to the rain, authorities had previously forecast that the Pearl River in Mississippi would crest at 36 feet and reach its highest point by Tuesday. However, the river is now anticipated to do so late Sunday into Monday night before gradually falling. People should evacuate the city "as soon as possible," Jackson Mayor Chokwe Antar Lumumba advised CNN on Sunday. He expressed his concern that the devastating floods of February 2020 will happen again.
Unfortunately, we have a point of reference and are aware of the devastation that might result since we have seen similar occurrences as recently as 2020, he added.
Lumumba added, "If we endanger the life of one person, that's one person too many." "Over the last three days, there has been relentless rain that has drenched our citizens."
At 26 feet, a flood level is deemed "significant" in the city. Numerous more streets in downtown Jackson will flood at 34 feet, according to the most recent flood warning, and at 35.8 feet, water would be dangerously near to invading residences in Northeast Jackson. The Pearl River will reach its current crest on Monday morning at 35.5 feet, according to the National Weather Service projection.
As many as 150 houses are anticipated to be impacted by the floods, Lumumba said on Saturday. "We are anticipating waters to begin to reach areas as early as Sunday evening."
According to a press statement from the Pearl River Valley Water Supply District, the inflows into the Ross R. Barnett Reservoir peaked on Sunday morning, but "there is still a lot of water that must travel downstream." Jackson receives water from the 33,000-acre reservoir, which is located upstream of the Pearl River.
Due to the increasing river floods, Mississippi Governor Tate Reeves issued a state of emergency on Saturday and advised the populace to be calm. According to the announcement, the state has already started employing drones to monitor water levels along the river and has placed more than 100,000 sandbags.
According to Reeves, "the state of Mississippi is as ready as it can be for this disaster." My administration, together with the Mississippi Emergency Management Agency, is aggressively trying to react as swiftly as can to continuing developments with flooding.
Not for the first time has the river risen to such a height. During a large flooding storm in February 2020, some areas in northeast Jackson and downtown Jackson were submerged, and the Pearl River rose to its third-highest peak on record, measuring 36.7 feet.
Authorities have issued a warning that there is a very high likelihood that towns devastated by the storm in 2020 will experience another flood. Within 48 hours, residents in those affected regions should be prepared to depart, according to Lumumba on Saturday. The mayor gave residents a heads-up that floodwaters may stay on the ground for many days and that they should be ready to spend up to two weeks away from their houses.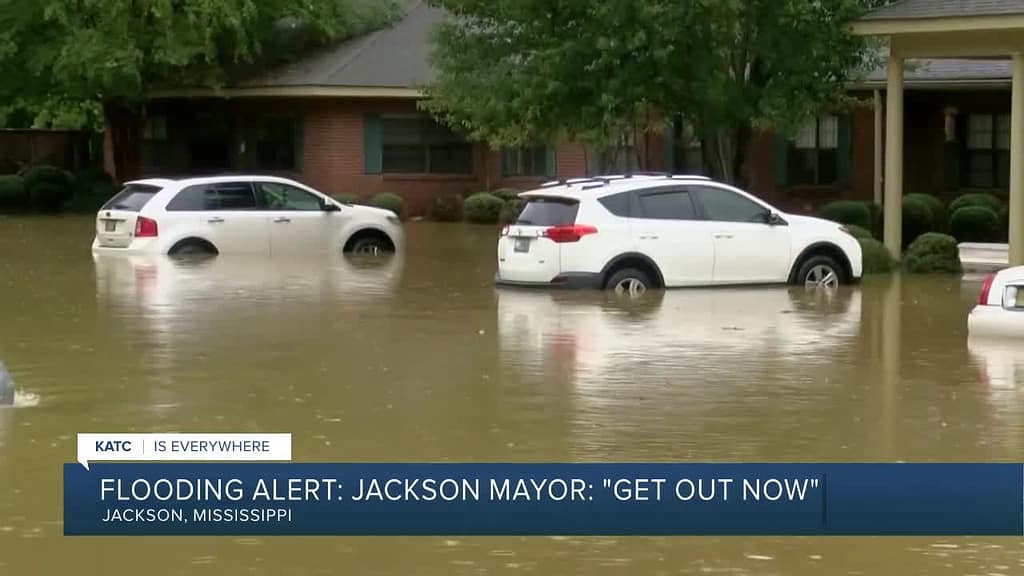 The National Weather Service said that a flood warning is still in place for portions of Mississippi, including Jackson and the area surrounding the Pearl River, until further notice.
Residents of Ridgeland, Mississippi, which is north of Jackson and was forced to evacuate due to flooding in 2020, had to repack their luggage.
"I'm hoping it won't grow worse. All we ask for in our prayers is that "Krystal Ferguson, a resident of Ridgeland, spoke with CNN affiliate WAPT. She said that during the floods in 2020, her family ended up spending five days in a motel.
Read Also: How "House of the Dragon" ties real-world events into its world of fantasy
Hot and humid weather persists
This week, a sluggish weather system soaked sections of the South, causing flash floods in Mississippi that necessitated several rescues, necessitated evacuations, washed away highways, wrecked a train, and seeped into houses.
The Pearl River Valley Water Supply Agency upped the flow from Barnett Reservoir to 60,000 cubic feet per second on Saturday morning after significant rains, a move the district warned may cause Jackson streets to flood.
Water district officials issued a press release on Saturday morning stating that "water will be in many streets in Jackson and might start reaching some residences and businesses." "During the following 24 hours, it is anticipated that the discharge will grow again, which might lead to water entering residences."
According to CNN Meteorologist Derek Van Dam, Sunday's risk of flooding will be confined to a small region as slow-moving thunderstorms regroup over the day. By Sunday night, sporadic thundershowers may deliver another 1-2 inches of rain, primarily south of Interstate 20.
Highs in the middle to upper 80s will continue to be hot and muggy.
The mayor of Jackson encouraged people not to enter flooded areas.
Lumumba said, "We do not need tourists, and we do not need you putting yourself or those who are assisting with rescue operations in danger."
Read Also: Snapchat class action lawsuit 2022: $35 million settlement