NFL live streams: Best ways to stream NFL games online For Free & paid options
Finding ways to watch live NFL games, especially for free, has grown more crucial for consumers as cord-cutting continues to gain popularity. Let's look at which popular streaming providers make it possible to watch NFL games and see whether any of them are cost-free.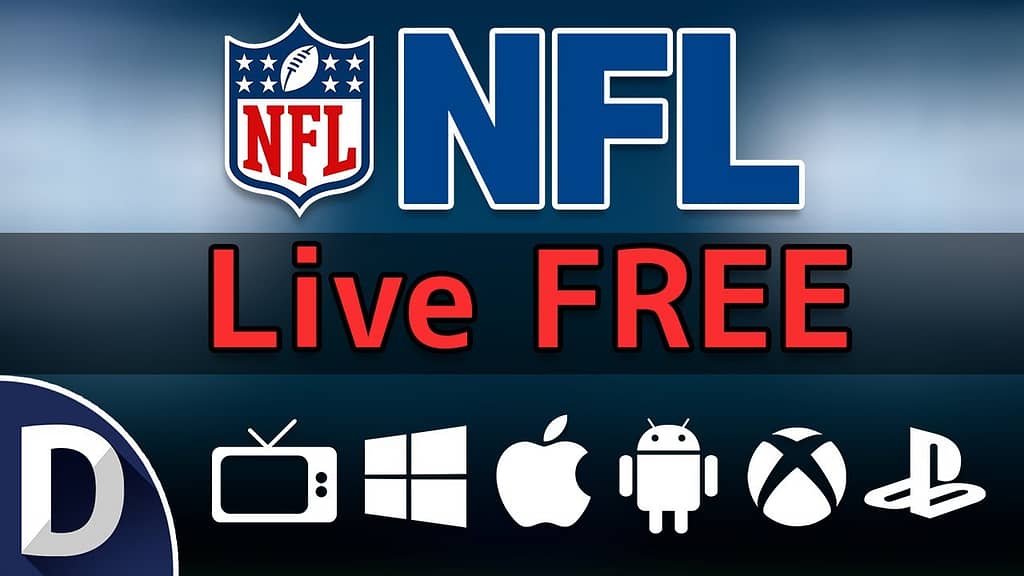 How to watch free NFL games live
There are several ways to stream NFL games live, and many of them provide free trials that may be utilized to view a few games. For fans with certain cable subscriptions, several streaming providers can provide free live broadcasts of NFL games. The numerous services provide streaming of games from the neighborhood market. Nevertheless, more games can be accessible depending on the network airing that specific competition.
Options for NFL streaming in 2022 (United States)
The following solutions provide NFL fans many ways to live watch games even when they are not free.
Rob Gronkowski, a former tight end for the Patriots and Buccaneers, is Vidgo's brand ambassador. Vidgo has some very notable names supporting it despite being a relatively young company on the market. The service will provide all regular-season contests even though they will only air a few preseason games. They include 150+ channels in their premium bundle, ranging from NFL Network to ESPN. They presently have packages with monthly prices ranging from $29.95 to $79.95.
FuboTV is one of the most well-known live streaming platforms. You may access more than 100 channels and watch your favorite sports teams, network programming, news, and movies. It also includes ESPN and NFL Network in addition to FOX, CBS, and NBC. FuboTV has many price categories, and you may save money by paying quarterly or yearly. FuboTV is one of the better solutions available in terms of coverage vs cost.
If you want to watch NFL games live, Paramount+ is an additional choice to take into account. The service offers a wide selection of CBS programming as well as access to all the local CBS stations (premium bundle for $9.99 per month). Even though you won't get access to NFL Network or ESPN or be able to watch every game, this is still one of the most affordable alternatives available.
Another live streaming option with a ton of NFL coverage is Sling TV. The Sling Orange & Blue plan, which costs close to $50 per month, is required to get all NFL networks (ESPN, FOX, NBC, and NFL Network).
The NFL itself is the newest challenger in the live streaming market. The major goal of NFL+, which was introduced over the offseason, is to enable fans to access any game on tablets or mobile devices. Local and prime-time games will be featured with NFL+ throughout the regular season. There are, of course, methods to avoid watching NFL+ on only mobile and tablet devices, such as casting to your TVs. The service costs only $4.99 a month if that's what you want to do.
NFL Game Pass is the alternative way to watch NFL live streaming. However, you can only view the game using this service after it has concluded. A few preseason games will also be accessible for streaming. The cost of NFL Game Pass is $99.99 annually.
Despite being a newcomer to the NFL live streaming industry, Amazon has created quite a stir. Due to their acquisition of the Thursday Night Football rights, subscribers to Amazon Prime Video will now have free access to all TNF games. Twitch users will also be able to play the game.
Since the NFL revealed that it was looking to sell the rights to the program, NFL Sunday Ticket has been the topic of conversation over the offseason. Currently, adding NFL Sunday Ticket to your bundle requires DirecTV service. With this package, you may watch every NFL game on any device of your choice. New platforms like Apple, Google, and Amazon are now said to be competing for the opportunity to replace Sunday Ticket in 2023.
Read More: Deshaun Watson and NFL agree 11 game suspensions and $5 million fine