Top 5 best CRM software for your business in 2022
If you own or are beginning a company, the most important factor is how you engage with your clients, not what accounting software you use, your recruiting methods, or your office architecture. But the days of rolodexes and handwritten address books are long gone. CRM software is used by every successful organization in the twenty-first century.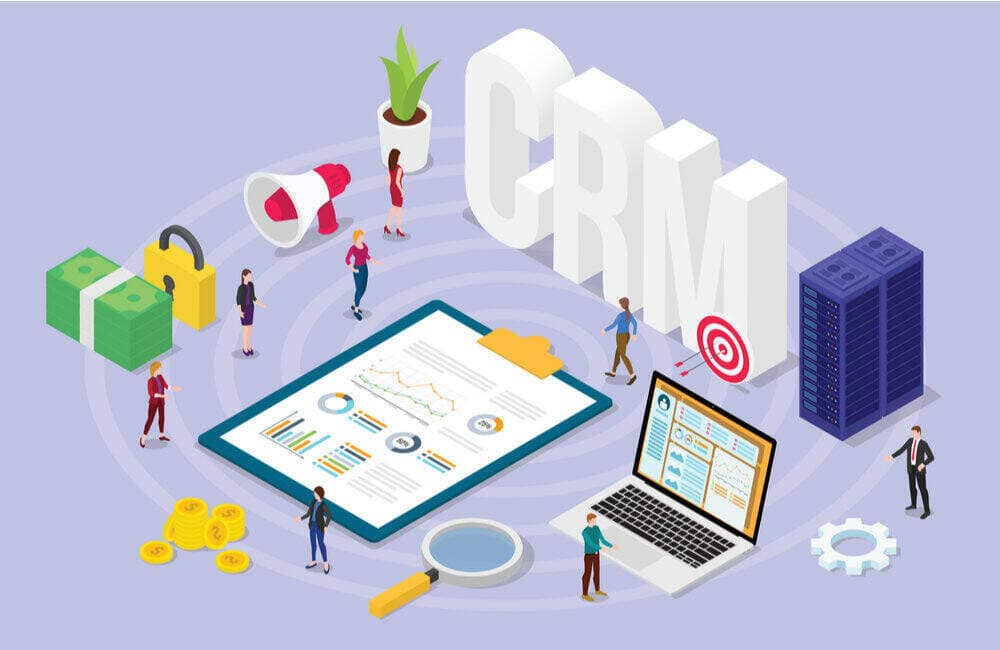 CRM, or customer relations management, is a wide phrase that encompasses almost everything your business does to communicate with customers. Among other things, this involves storing client contact information, executing targeted messaging and marketing campaigns, combining all customer interactions, creating sales leads, and offering quick and direct customer care.
All of this may seem hard, and it is, but the finest CRM software is intended to merge all of these procedures into a single, easy-to-manage system, substantially expediting this process by using current technologies like as internet connection and cloud computing. However, there are a few factors to consider before deciding on the finest CRM software for your company, since they are not all designed for the same purpose.
We've outlined the finest CRM software packages below, along with their numerous features, cost, and what differentiates them from the competitors. If you're seeking for a better approach to manage your customer relationships in 2022, we've got you covered.
1. Zoho CRM
Zoho is a market leader in customer relationship management software and has earned a spot at the top of our list of the best CRM software. Zoho CRM has all of the features we seek for in a CRM package, such as live customer chat, an AI chatbot, simple sales and marketing pipeline management, extensive customer analytics, email routing, and more.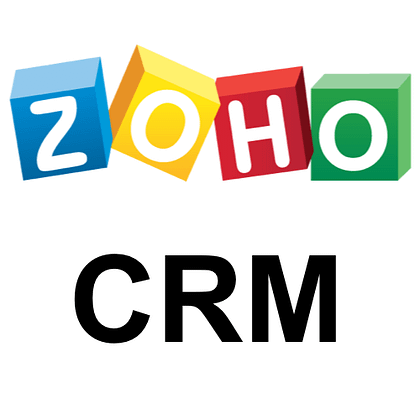 It's also simple to set up and use, which is vital for small firms without a sophisticated IT staff and anybody else who isn't the most tech-savvy. Especially with the aid of Zia, Zoho's AI-powered assistant who helps you work smarter rather than harder. With precise forecasts and delegation possibilities, Zia boosts sales productivity and both speeds up and simplifies numerous processes.
Zoho CRM also connects with a variety of third-party corporate and workflow programs, including Microsoft Office, Slack, Shopify, Google Workspace, and MailChimp. Zoho CRM also automates much of the process and offers extensive analytics as well as real-time alerts when a customer interacts with your company, allowing you to gain a bird's-eye perspective of what's working, what's not, and how to generate more sales.
Another noteworthy aspect is that Zoho CRM includes over 500 extensions that cover every step of the sales process. Another feature, and an industry first, is Canvas for Zoho CRM, which enables you to alter the appearance and feel of the CRM to meet business demands and provide a more meaningful experience.
Zoho CRM has a free option for small enterprises, although it is restricted to three users. Pricing for the Standard plan begins at $14 per user per month and climbs up from there. The $52/month Ultimate tier includes 30 days of free access to all of the advanced features of the top Zoho CRM subscription plan. Most plans have a 15-day trial period, so you may give them a go.
API integration: Yes
Mobile support: Yes
Cost: From $14/month
Third-party app support: Yes
Automated sales and marketing: Yes
Trial period: 15 days (30 days for Ultimate Plan)
2. HubSpot CRM
Hubspot is another excellent CRM software package that is ideal for small enterprises. That's because it's really easy to set up and use, has excellent email connectivity, and — perhaps most crucially — you don't have to pay a dime to utilize its basic CRM capabilities.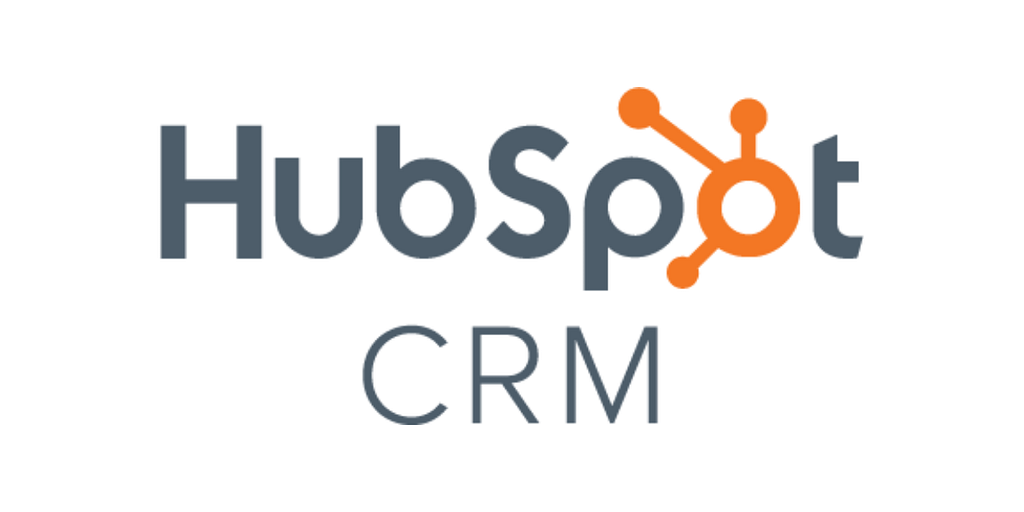 Hubspot's price structure differs from those of other CRM solution providers: It runs on a freemium approach, allowing you free access to a variety of CRM features. Then, if you feel you need more marketing and sales capabilities, you may join up for these premium programs, which start at $45 per month. These premium add-ons include features such as marketing contacts and sophisticated sales tools, providing you some flexibility and enabling you to adjust your plan based on the size and demands of your company.
Hubspot's free CRM tools are enough on their own, so we suggest experimenting with them before evaluating if you want more. Hubspot's free CRM services include email marketing, live customer chat, sales landing pages, ad management, chat bots, contact management, and third-party app connections, so you have plenty of options. And "free" means "free" – there is no trial period here.
API integration: Yes
Mobile support: Yes
Cost: Free tools available, premium plans from $45/month
Third-party app support: Yes
Automated sales and marketing: Yes
Trial period: None, but free CRM tools are available
3. Freshsales CRM
Freshsales, which is lightweight and easy to set up, is another excellent CRM option for small enterprises. If you operate a smaller business and are looking for a no-nonsense CRM software package that you can get up and running quickly, Freshsales is one to look into. It even has a helpful AI assistant to keep things going smoothly. If all of this technical jargon scares you, Freshsales is by far one of the most basic and easy CRM packages available.
A basic free plan is also offered, with premium levels beginning at $15 per month per user. You may also take advantage of a 21-day free trial for premium subscriptions. The free package, on the other hand, is rather rudimentary; you get contact and account management, live chat, email integration, and mobile assistance, but no sales or customer interaction statistics. Nonetheless, it's an excellent opportunity to test Freshsales and determine if you want to pay for one of the subscription plans to access some more sophisticated features (or at least take that 21-day trial for a spin).
The premium levels contain more sophisticated capabilities such as sales pipeline management, customer analytics, AI chatbots, workflow automation, sales lead creation, and comprehensive third-party app connections. Freshsales is very adaptable despite its ease of use, thus expert users should not dismiss it as being too basic. It is one of the most effective CRM software packages for small enterprises.
Mobile support: Yes
Cost: Free plan available, premium plans from $15/month
Third-party app support: Yes
Automated sales and marketing: Yes
Trial period: 21 days, free basic plan available
4. Salesforce CRM
Salesforce, like Zoho, is a household brand in the business software market, and you may have heard of it before. It's easily one of the best CRM software suites available, and it's a top choice for larger businesses and more advanced users looking for a full-featured customer relationship management solution, though it works well with businesses of any size — as long as you can navigate its broad and powerful set of tools.
Depending on the subscription you choose, Salesforce provides about everything you may desire from a CRM software provider. There's contact management, lead creation, email integration, live chat, workflow automation, sales forecasting, and mobile assistance. But it's in third-party support where Salesforce truly shines. Because of its dominating market position, it has the most broad third-party support of any of the finest CRM software vendors, providing you with a plethora of collaboration and app connection choices.
The disadvantage of Salesforce is that, being one of the most complex, powerful, and feature-rich CRM software systems available, it may be intimidating to those who are unfamiliar with it. Setting up and utilizing Salesforce requires a significant learning curve. It's also one of the more costly CRM suites, beginning at $25 per user per month for the basic Essentials plan and up to $300 for the Unlimited package, but there's a 30-day free trial period so you may try it out without risk.
API integration: Yes
Mobile support: Yes
Cost: From $25/month
Third-party app integrations: Yes
Automated sales and marketing: Yes
Trial period: 30 days
5. Less Annoying CRM
Less Annoying CRM, as the name indicates, strives to give a simpler and more streamlined customer relationship management software solution than its rivals. As strong as platforms like Salesforce are, the fact is that many businesses, particularly tiny and single proprietorships, do not want (or want to deal with) all of those bells and whistles. Less Annoying CRM advertises itself as one of the most streamlined and user-friendly CRM software systems available. It's also one of the most affordable.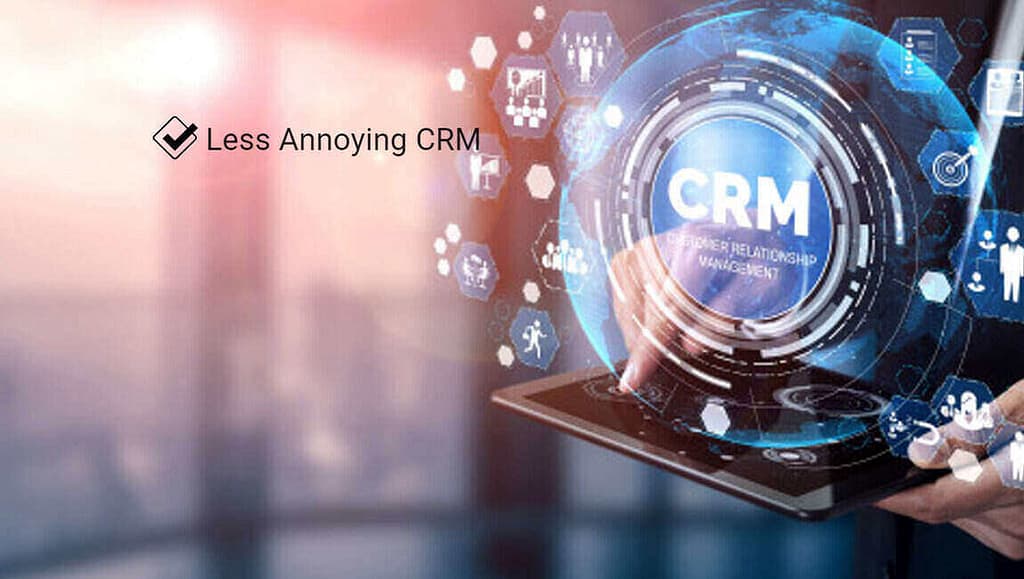 The basic plan begins at $15 per user each month, and you receive a 30-day trial period to try things out before committing to anything. Its web-based software is sleek and user-friendly, and it also provides mobile support. Actually, Less Annoying We've seen some of the greatest mobile website integration in CRM. It also includes all of the essentials for CRM software, including as email marketing and contact management, as well as lead generating and third-party worfklow app integration.
The downside to its simplicity and ease of use is that some of its capabilities are a little rudimentary, but that's to be anticipated (and if you want a simpler and more user-friendly CRM suite, you've presumably already accepted this trade-off). For example, its reporting capabilities lag behind those of the competitors. However, Less Annoying CRM is one of the top CRM software solutions for small and medium-sized companies, startups, and sole proprietorships seeking for something straightforward and easy to use.
API integration: Yes
Mobile support: Yes
Cost: From $15/month
Third-party app support: Yes
Automated sales and marketing: Yes
Trial period: 30 days
Read Also: "It's free, but it's fast" 4 Best Free VPN for Chrome browser