Windows 11, Microsoft evokes a floating taskbar
Probably one of the most talked about new features of Windows 11 is its taskbar. Microsoft has made significant changes including a centering of its content. Icons and start button are found in the center which can confuse the oldest. This provision also requires changing certain automatisms for the faithful of the Microsoft universe.
Originally this new taskbar comes from the Windows 10X project. The operating system was however abandoned. Since its publication it has been the target of discussions, criticisms but also compliments. For its part, Microsoft continues to work to refine its experience, enrich its possibilities and optimize its performance.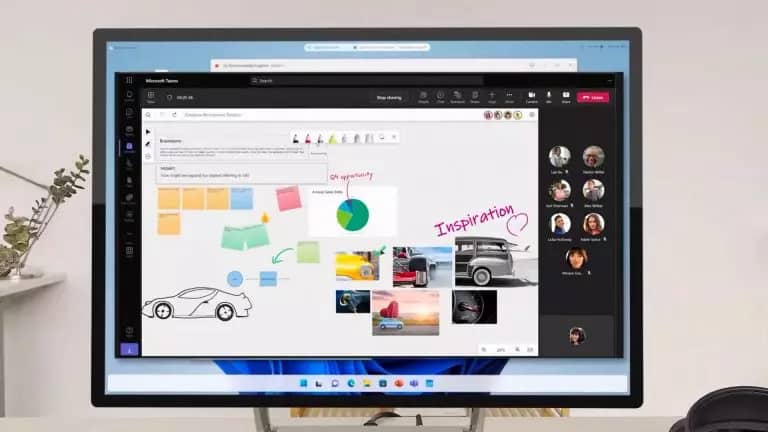 Recently the firm teased the curiosity of its community with a mysterious floating taskbar. She appeared at her Ignite online event. The approach was low-key with no further details shared. The idea is not against not new. Such a provision has already been identified in the past, however it has never been officially recognized.
Windows 11 and the taskbar
As far as Microsoft is concerned, such a taskbar would not be in preparation. We must therefore remain cautious and hope for nothing in the immediate future. Microsoft is content to praise the current version. It would only be the result of requests and comments. Clearly it would be the "most popular" version and appreciated by the majority of users.
Redmond explains
We've simplified the design and user experience to boost your productivity and inspire your creativity. It's modern, fresh, clean and beautiful. From the new Start button and taskbar to every sound, font and icon, everything was done intentionally to put you in control and bring a sense of calm and ease.

We put Getting Started in the center and made it easy to quickly find what you need. Start uses the power of the cloud and Microsoft 365 to show you your recent files no matter what platform or device you were viewing them on before, even if it was an Android or iOS device.
Note that if this floating taskbar is in preparation, it will inevitably appear through the Windows Insider program.